Seabase Treks (Scuba Adventure)
GLC Contingent
2012 Contingent Info

-Coming Soon!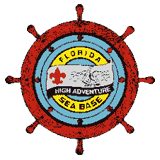 Florida Sea Base is anxious for your arrival and participation in the Scuba Adventure program. To aid you in your preparati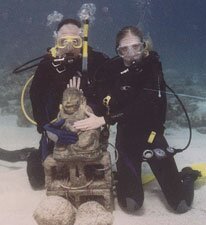 ons, we would like to go over some programmatic and physical aspects of the week you will spend with us this season.
When you arrive at the Sea Base, after 2:00 p.m., a member of the Scuba Staff will lead you through an orientation of the Base. They will show you to your dormitory, where the crew will get settled and change into swimsuits for your swim review. You will then be issued the dive equipment that you will use all week for your adventure; mask, fins, snorkel, regulator, BCD, weight belt, weight, etc. If you own any or all of these pieces of equipment, you are welcome to bring them and use them.
Sometimes masks, snorkels, fins, and buoyancy compensators give a better fit if it is your own personal gear. All personal equipment is subject to a safety inspection by, and approval of, the Scuba Commissioner. You're first night you will have a welcome dinner, and meet some of the staff. Afterwards, there will be an opening program where we will discuss the itinerary in detail, and other opportunities your crew may wish to take advantage of during your adventure. You will view a "Peak Performance Buoyancy" video, and receive some pointers on how to become a better diver.
You will be housed in air-conditioned dormitories with bunk beds and shared bathrooms. There are hot showers and laundry facilities available. You and your crew are responsible for keeping the dormitory clean. Storage for all of your diving equipment is provided in the scuba area.
The next day you will participate in a "scuba review" to familiarize yourself with the equipment you have been issued, and to check it for proper fit and function. Also, this is a great opportunity for you to refresh your diving skills in case it has been a while since you have been diving.
Now looking for interested youths and adults for 2012