Ottawa District
District Links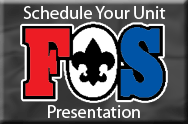 Serving the school districts of Farmington, Huron Valley, Northville, Novi, South Lyon, Walled Lake, and West Bloomfield
Key Contacts
| | | |
| --- | --- | --- |
| District Chair | | |
| District Commisioner | | |
| District Director | | |
| District Executive | | |
---
District News
Order your Spring Recruiting fliers
---
Ottawa Press Release Policy
The Scouts in Ottawa District are doing great things every day. Let's let our part of the world know. The attached press release policy outlines how to submit articles highlighting our Eagle Scouts and their projects to local newspapers. Troop leaders this is a great way to help your Scouts get recognition for their hard work and accomplishments. The same format can be used to highlight your unit service projects to our communities. Let's fill the papers with Cub Scouts, Boy Scouts and Venturers in action.
---
Additions
Work is already in progress on the Ottawa Camporee October 19-21, 2012. This year's camporee has a Nautical theme and should be a great event. If you want to be involved, get on board now and help out! Meetings are the last Wednesday of each Month and take place at 7 pm at the Walled Lake Big Boy. If you are at all knowledgeable about the Sea – or just want to join in please join us. If you want further information please email Pete Essenmacher at
---
Ottawa Day Camps
Check out the web site and enter your Cub Scouts for Day Camp
June 25-27 at Greenmead – Twilight Camp. Registration
July 19-21 at MultiLakes - Registration
Also check out Family Camp or Webelos Camp.
---
More Important Dates
District Commissioners meeting - First Tuesday of each month at Big Boy on Pontiac Trail and 15Mile in Walled Lake. 6pm dinner 7pm meeting
District Committee meeting - First Thursday of each month 7pm at Orchard Hills Baptist Church 23455 Novi Road • Novi, MI 48375
Roundtable – Second Thursday of the month; 7pm at Walled Lake Church of Christ located at 1403 North Pontiac Trail, Walled Lake, MI 48390

---
District Activities, Events & Meetings
Activity
Date
Location
Registration&
Information
Scoutmaster & Asstant Scoutmaster Training (OT)
Sun, Jun 3
9:00 am

Registration
Fall Camporee
Fri-Sun, Oct 19-21
Registration
Flier | Activities
Troop Assignments
District Meetings
Date
Location
Information
District Commissioners
First Tuesday
Dinner: 6:00
Meeting: 7:00 pm
Big Boy Restaurant
800 N Pontiac Trail, Walled Lake
District Committee
First Thursday
7:00 pm
Roundtable
Second Thursday
7:30 pm
Walled Lake Church of Christ
1407 North Pontiac Trail, Walled Lake
---
District Weekly News Update

Get the latest information on what is happening in the council and your district. Just click the button to the right to begin.
Please Note:
In order to help keep your district news updates coming, please add to your address book..