Migisi Opawgan Lodge 162
Thomas D. Trainor Scout Museum
Hours of Operation
Click here for the latest hours of operation
Meet Mr. Thomas D. Trainor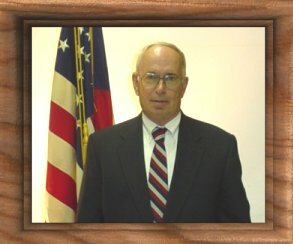 (Click on photo for biography)
The Museum Board
Stan Singer
Board Chair
Harold Hanna
Museum Curator
Kenneth Mills
Assistant Museum Curator
Tom Trainor
Treasurer and Family Member
Gus Chutorash
Camping Director
Dave Morosky
Operatinal Director of D-bar-A Scout Ranch & Camp Agawam.
Joe Retzbach
Secretary
Mike Bien
Grady Boatner
Jeff Campbell
Irene Church
Earl Moorhouse
Board Meetings
The Thomas D. Trainor Scout Museum meets quarterly at the Great Lakes Council's Dauch Scout Center at 1776 W. Warren Avenue, Detroit, MI 48208. Meetings are on the second Tuesday in March, June, September and December and start promptly at 7:00 pm. Occasionally, the Board will move its Board meeting to the museum at D-bar-A Scout Ranch.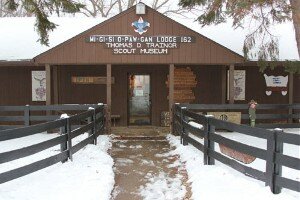 Dedicated in September, 2002, the Thomas D. Trainor Scout Museum is the former D-bar-A Scout Ranch administration building. It was provided to the Order of the Arrow's Migisi Opawgan Lodge 162 to be converted into a 1,100 square foot museum.
Constructed in 1950 at a cost of $8,000, it was the first new building at the recently acquired Boy Scout property known as D-bar-A Scout Ranch. It is constructed of cinder blocks and clad with wood paneling. During the OA Lodge remodeling of the building, a small apartment with a kitchen was added for weekend hosts to stay. The apartment also serves as a meeting location for curators to evaluate and log Scout memorabilia donated or loaned to the museum for display. The building today is valued over $90,000 excluding the contents.
Museum Exhibit Focus

Great Lakes Council camps and programs
District memorabilia
National and world Jamboree events
National high adventure programs
Period Scout equipment and uniforms
The Order of the Arrow – Boy Scouts Honor Society
Indian regalia
Former DAC & CVC Memoriablia
Weekend Hosting, Special Events and Programs
Weekend hosting, special programs or visits can be arranged with advance notice. Please contact Harold Hanna, Museum Curator, at w) or h).
Lincoln Pilgrimage - The museum is at the center of the OA lodge's Lincoln Pilgrimage event held the second Saturday of February. Opening ceremonies are held outside the museum's front doors with a flag and rededication ceremony at the gazebo containing a statue of our 16th President of the United States – Abraham Lincoln. Click on Lincoln Pilgrimage to learn more why over 300 guests and arrowmen continue to come to the pilgrimage each February since 1953.
Donations and On-Loan Memorabilia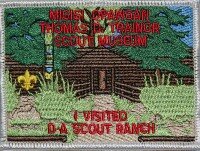 The museum is always looking to expand its collection of Scout memorabilia and appreciates donations aligning to the focus of its exhibits (see Museum Exhibit Focus). Donations are considered property of the museum and will be handled in a manner that best fits the needs of the museum and its vision. Receipts are provided for all donations. On-Loan memorabilia will be display for an agreed upon time period and then returned to the owner. The length of display is dependent upon the exhibit themes, sized of memorabilia, and the ability to safely oversee it. For questions, please contact our museum curator, Mr. Harold Hanna (see Special Programs).