Philmont Treks
GLC Contingent
Questions
Contact: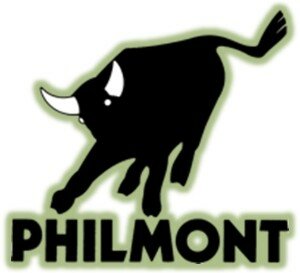 Philmont is BSA' s premier , 2-week (12-day expedition), high-adventure, backpacking expedition. Available each summer from early July (the GLC contingent usually request and get the last week in June through the first week in July. The Philmont Treks is a a 12-day expedition that provides opportunities for participants to:
Explore the high country in the Sangre de Cristo Mountains of northern New Mexico.
Experience the thrill of climbing mountains over two miles high.
Participate in a wide array of activities that teach Scouting skills--archaelogy, backpacking, camping, climbing, fishing, foretry, horsemanship, Indian lore, and much more.
Develop leadership, group dynamics, wilderness problem-solving, and outdoor skills.
Crews hike Philmont's mountains, spending nights at various backcountry camps. At staffed camps, crews can participate in a variety of programs presented by Philmont backcountry staff. Amoung these programs are horseback riding, burro packing, gold panning, rock climbing, .30-.06 rifle shooting, archaelogy, mountain biking, and interpretive programs.
Cost is estimated at $1,500 per crew member.
Any Troop, Venture crew, District or Provisional crew can enter the lottery. Camperships are available for financially deserving scouts. To be eligible, your Unit cannot have attended Philmont in 2012 (yes, 2012).
Terrific opportunity - Philmont 2013 Great Lakes Council lottery - ACT NOW
Patches you'll never trade -- adventure you'll never forget! Please re-communicate these opportunities to your units.
The annual lottery for the Great Lakes Council Philmont contingent will be held Thursday, April 7th. This drawing is for Philmont treks in the year 2013 (yes, 2013). GLC can take up to five, 12-person crews to Philmont in 2013. If you want to go, or go back, this is an incredible opportunity. Currently there are over 18,000 scouts on Philmont's waiting list.
Just answer the following questions (cut and past items below into your e-mail) and e-mail to no later than 12:00 p.m. on April 7th:

Lead Advisor's Name:
Troop/Venturing Crew #:
District:
Phone:
Email:
Address:
Has your Troop/Venturing Crew been to Philmont before?